COMMERCIAL DESIGNERS:
Contact us today to request samples of our Chatoyant Carbon Fiber line. Samples include a number of different colors and natural wood patterns.
ORDER NOW
Burl and Chatoyant Carbon Fiber™
Our Chatoyant Carbon Fiber line is the ideal solution for consistent, cost effective integration of wood figure in commercial products such as: super-car dashboards, luxury jet and yacht interiors, custom guitar faces, knife scales, and pistol grips.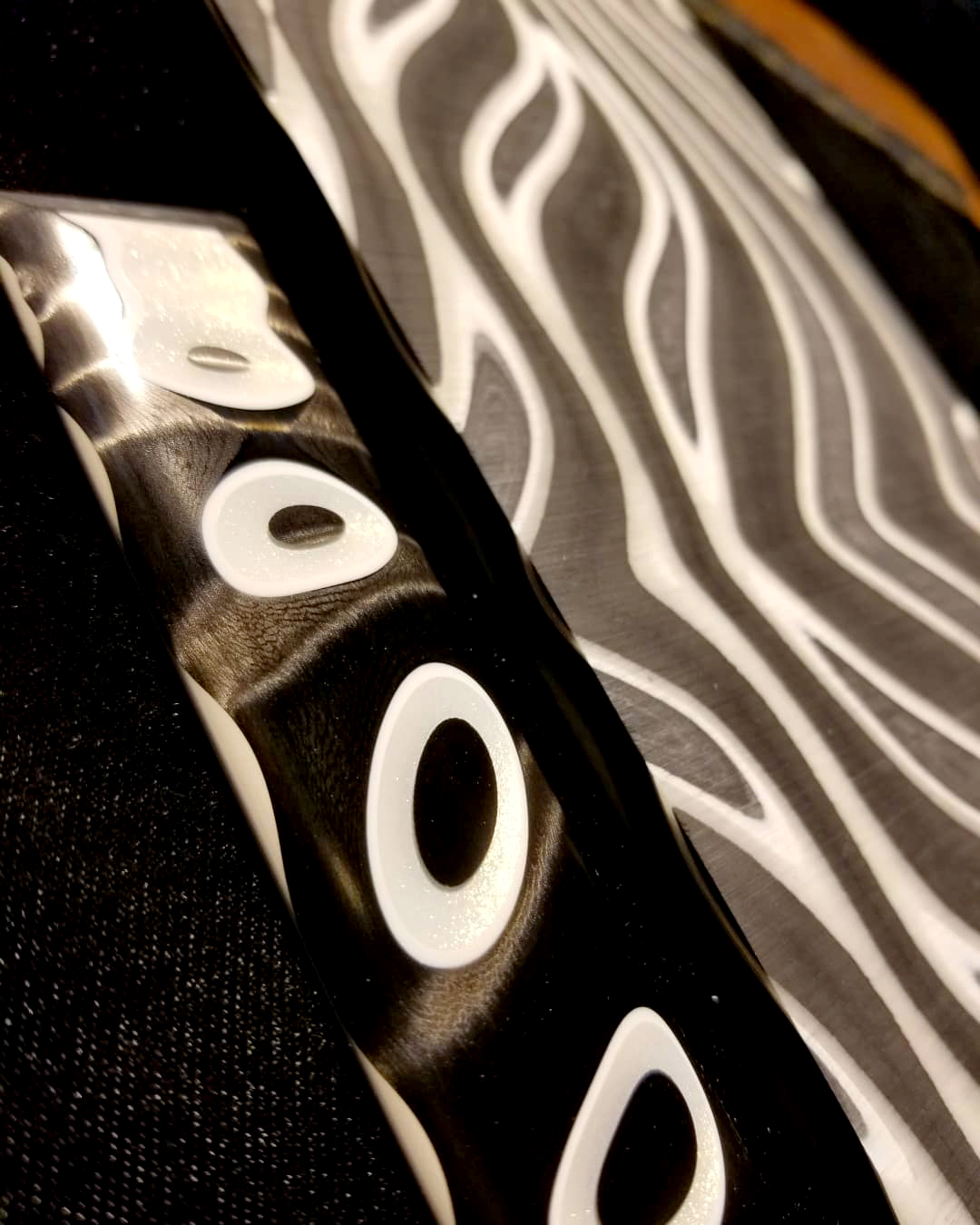 Using our proprietary process we create a carbon fiber layer, molded perfectly to recreate exotic wood figure like Quilted Maple, Flame Maple, or Bee's Wing Mottle, among others.
CARBON FIBER PRODUCT SPECIFICATIONS
Our Chatoyant Carbon Fiber products are produced in a number of molded fiber shapes and colors; each with a unique ability to replicate the effect of top 5A grade figure. The products are produced in both a resin filled single layer, for projects such as surfacing panels, and also in a thicker solid multilayer for 3D shaping and polishing into knife handles, pistol grips, or fretboard stock.
WHY CHOOSE CHATOYANT CARBON FIBER
The only difference between our Chatoyant Carbon Fiber panels and traditional figured wood is that our product actually has greater chatoyance (a measure of fibrous light reflectivity) and polishes to higher luster than wood. Otherwise, it is literally identical in structure and natural pattern variation. The molds John designs are actually emphasized figure without "dead" spots, kicking the grade up to 6A.
UNIQUE PRODUCT FEATURES:
Chatoyance is greater than figured wood, with higher contrast due to the purity of the carbon fiber.
Requires no finish, as the void free solid carbon fiber polishes to higher luster than Ebony; or a film finish can be added for an unbeatable look on the final product.
Has equal CTE of wood, with zero longitudinal expansion or contraction, yet will move slightly with wood substrates tangentially.
Can be direct glued to nearly all substrates.
Inlay cavities can be milled into it, then inlaid with your material of choice, then sanded flush if necessary.
"Bright" resonance, which can be adjusted.
Stiffer than steel, lighter than Ebony, creating a superior finished product.
UNIQUE APPLICATIONS OF DICHROLAM CHATOYANT CARBON FIBER:
Chatoyant Accoustic Bridge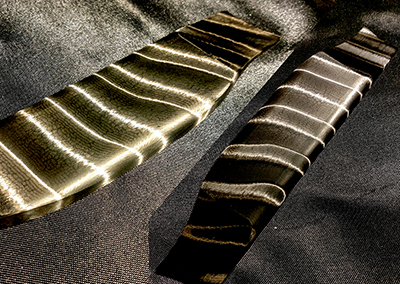 Quilted Maple Headstock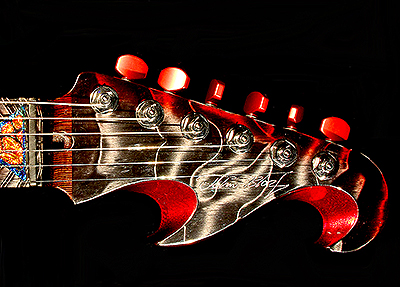 Chatoyant 1/4" Stock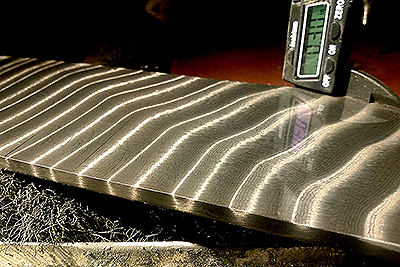 All of our products are custom made and can be made to your specifications. Please feel free to contact us to discuss your specific project needs.
CHATOYANT CARBON FIBER IS PATENT PENDING